Stocky Edwards turns 100!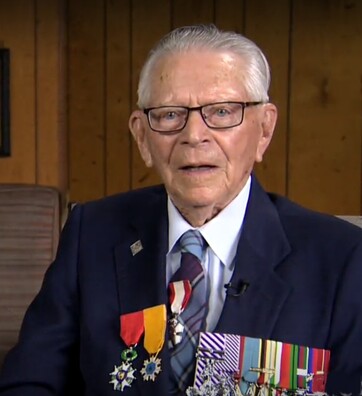 A top-scoring fighter pilot in the Second World War with the RCAF, James Francis 'Stocky' Edwards, was born on June 5, 1921, on a farm in Saskatchewan, and has turned 100. Living in Comox, British Columbia, Stocky holds many accolades from a lifetime of flight. Serving nearly 32 years with the air force, he was known for his leadership and skill as a pilot. He has been both knighted by the French government and is an Order of Canada recipient and an Inductee in Canada's Aviation Hall of Fame.
A display in the Museum features Mr. Edwards.
(Thanks to Canadian Aviation Historical Society. Find them at
www.cahs.com
)